Guess who's coming for dinner??
Guess who's coming for dinner??
Friday, May 11, 2018
6:00PM - 9:00PM
random locations TBA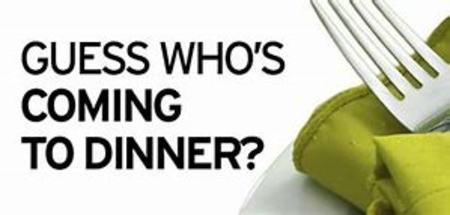 We've become accustomed to having fences around our yards, but it becomes an issue if we have constructed "fences" or barriers in our relationships with others.
Jesus crashed through the fence in our life, when he invited us into an intimate connection with Him.
To celebrate that, we invite you to do the same with others. On Friday, May 11, we want you to mingle with someone else, by participating in the "Guess who's coming to Dinner" event.
Here's how it works: let us know if you're willing to be a Host or a Guest. The host will provide the main meal at their home, while the Guest will provide a salad or dessert(whichever he Host prefers).
Once everyone has signed up, you will be matched up, the Guest will get the address and the Host will know how many guests (and any food allergies) a few days before the meal.
Please note – all details will be emailed to you once they have been coordinated.
The deadline to sign up is Monday, May 7th(noon) . Please email [email protected] if you have any questions. We hope you can make it!
Try it – you just might make some new friends!
Return to Events
---